As renters in RAHU we are by definition not the owning class. We are at the frontline of facing housing precarity. We acknowledge that the land on which we live was stolen from First Nations peoples, and as the custodians of these lands, their sovereignty has never been ceded.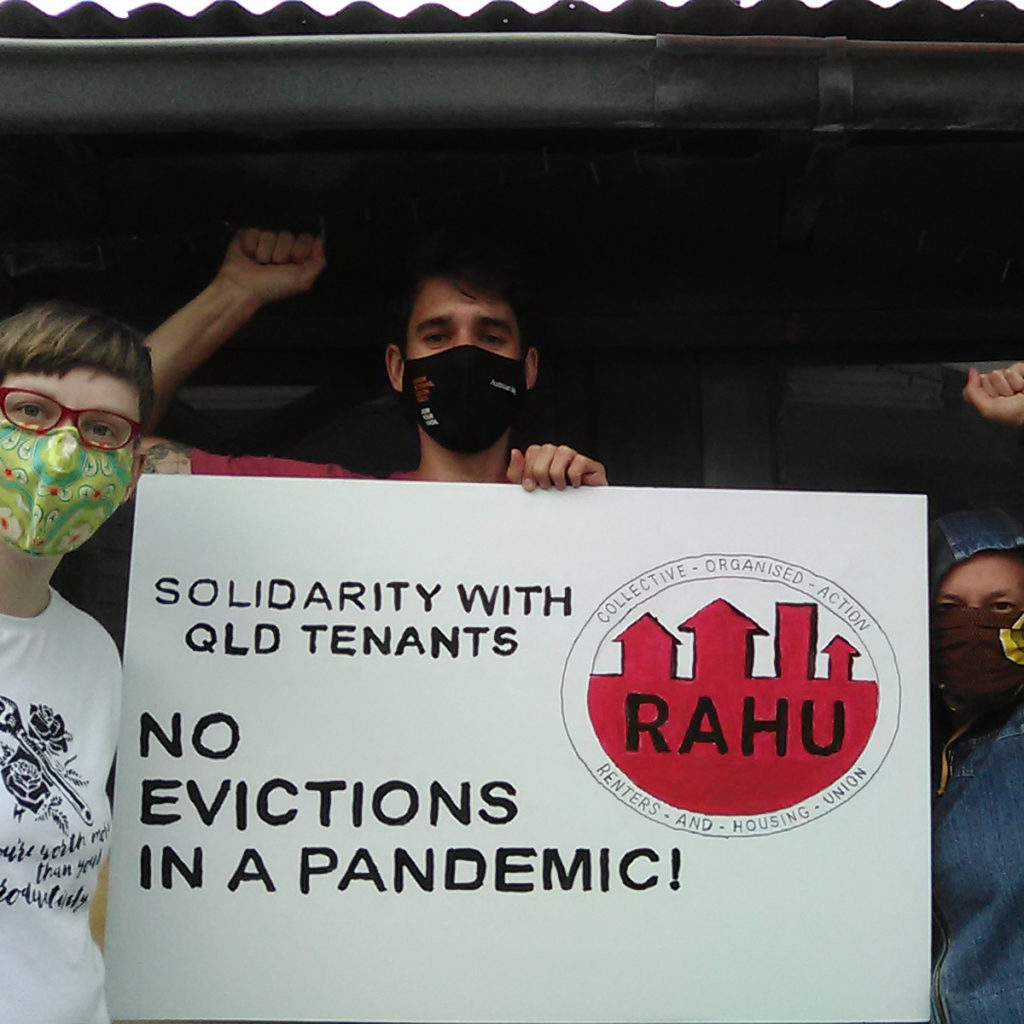 We are committed to the cause of decolonisation through acts of our organisation, including 'paying the rent' to First Nations peoples.
The human right to a safe, secure home should not be determined by capital, nor those who seek to make profit in exploitation of this right.
As such we don't endorse any political party nor take direction or influence from any political party related to government.
We are renters and people in precarious housing from all industries, ethnicities and identities.
Through our shared commonalities, we commit to upholding our rights in union.
Our Strength is in our Solidarity
---
Who we are
RAHU is a member-run union, comprised of renters, homeowners, and people in unstable housing. Collectively, we organise for the right to safe and secure housing, through self-advocacy, education, and eviction defence.
---
Who can become a member?
All renters and people in unstable housing.
Solidarity members who own their own home are also welcome to join, but don't have voting rights.
Sign up as a member using our sign up form and a delegate will get in contact with you.
---
Together we can
Educate and share information about our rights as renters and people in unstable housing
Support and defend each other from eviction
Represent ourselves in negotiations and tribunals
Build a long-term community of renters to navigate common issues
---
How are we structured?
We organise collectively in working groups, affinity groups, and committees
Local groups or 'branches' are formed by area
All together we make up a General Membership Branch, enabling state-wide organisation and representation
---
How we formed
The Renters and Housing Union was formed out of the COVID19 Rent Strike movement, and unionised in May, 2020.
In the wake of the COVID-19 global pandemic, renters and those in precarious housing have been plunged into unprecedented levels of housing vulnerability.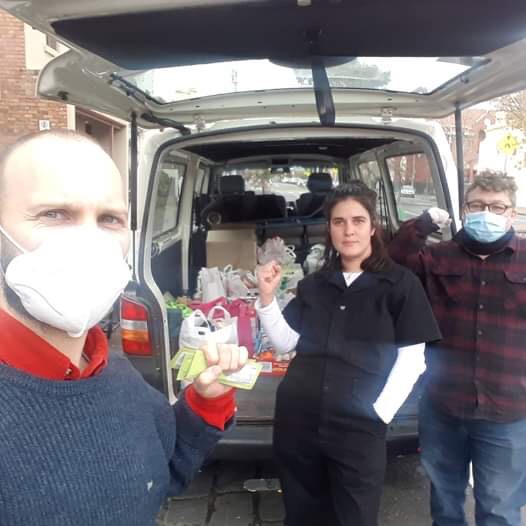 Since then, RAHU has been busy supporting tenants with rental issues including rent reductions, evictions, and navigating the legal process.
We have worked to coordinate donations to the public housing towers placed under hard lock down in July, partnering with organisations such as AMSSA.
In September with the end of the eviction moratorium and cuts to JobSeeker and JobKeeper, we supported renters facing the same pandemic issues with scaled back support and protections.
RAHU acknowledges that the struggle for renters' rights is inextricably linked to the dispossession of First Nations peoples. We are committed to resisting the ongoing colonial occupation and theft of Aboriginal Land, including by Paying The Rent.
RAHU is committed to continue the fight for tenants rights and housing accessibility. Every human deserves a home.
Our strength is in our solidarity!
---
How we are affected
Non-Australian citizens and insecure workers who can't access wage subsidies or jobseeker benefits have been illegally evicted despite the eviction moratorium.
Renters are being coerced into using their savings, superannuation, welfare and wage subsidies to pay rent.
Renters are being threatened with eviction and pressured into huge rental debt
The legal system makes it difficult for renters to know what their rights are.
---
Our concerns
There is still an imbalance of power between renters and landlords / real estate agents.
Landlords and real estate agents are not accountable for their actions towards renters. They should not have the right to determine whether a person becomes homeless.
Renters have no guarantee of good faith negotiations with landlords and agents
Rent deferrals will lead to unrealistic debt and financial distress.
Real estate agents should not have the right to judge whether we should be made homeless at any time, let alone during a pandemic.
Renters are increasingly likely to face eviction now.
The housing crisis is getting worse, and homelessness is continuing to grow.
---
What are our demands?
Build public housing: end the public housing waitlist
Cap rent increases: tie it to median wage growth
Raise the rent assistance rate: remove the caps for assistance
Make homes livable: fix repairs, heating and cooling
Tax empties: end homes being used as empty investments