Portugal's Public Housing and rent reform
Report from International Union of Tenants World Conference, Lisbon, Portugal
Eirene Tsolidis Noyce – April 2023
During the International Union of Tenants World Conference, delegates were provided the opportunity to visit one of Lisbon's newest public housing projects. This project amongst many others across Lisbon outer-city is part of the new government's plan to address one of the worst affordable housing crises in the European Union. These housing projects come alongside new reforms targeted at addressing the short-term stay rental market which has forced locals from their homes over the last decade.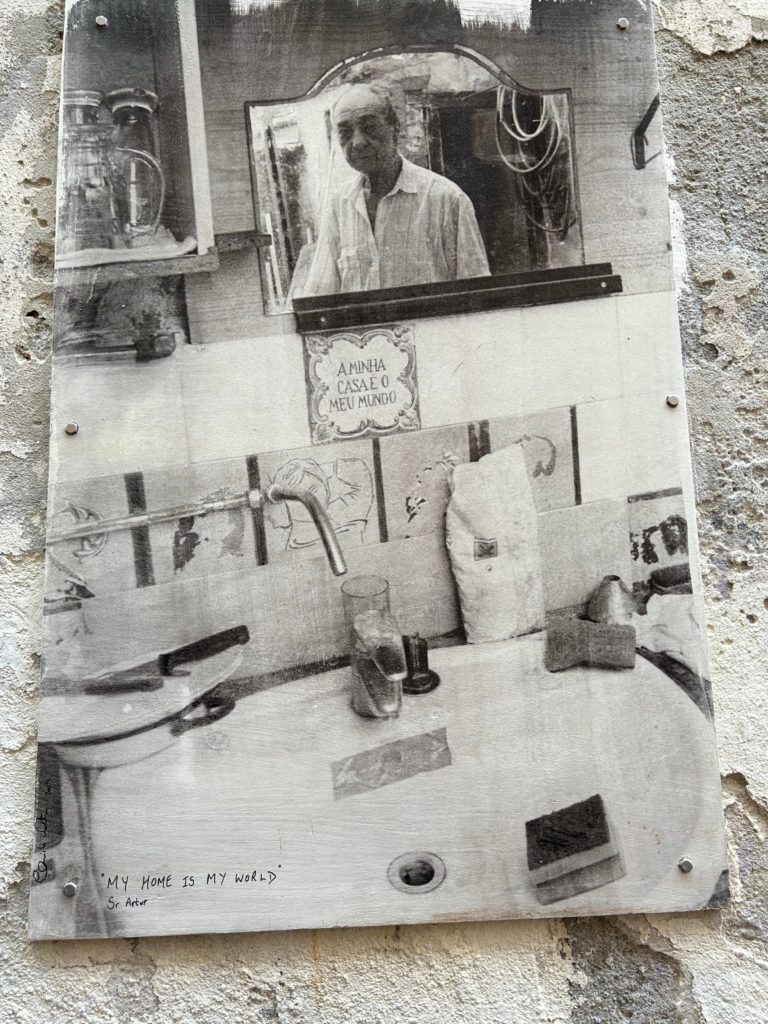 In Lisbon inner city, approximately 50% of homes are rented. Out of this, 70% of all rented homes are on the short term market, and 50% across greater Lisbon. These short term rentals are primarily due to the tourism market, which has driven out locals and left extremely few affordable and long term rental homes.




Pictured: "My Home is my world" – portrait installation in one of Lisbon's oldest neighbourhoods – Alfama. An area where generations of the community have been displaced by the short-term stay tourist market.

In the decade from 2011-2021 Lisbon rents rose by 64%, while wages increased by 22%.
The minimum wage across EU is €1000 per month, in Lisbon €750 per month.
Due to this crisis, positively, Lisbon City Council has established a 5 year affordable housing development plan, raising the stock of public housing from 2 to 5% from 2019-2024.
Pictured: Public housing block from 1990 in Bairro Da Boavista, Lisbon. This block will remain in place, as additional dwellings are built in the same area.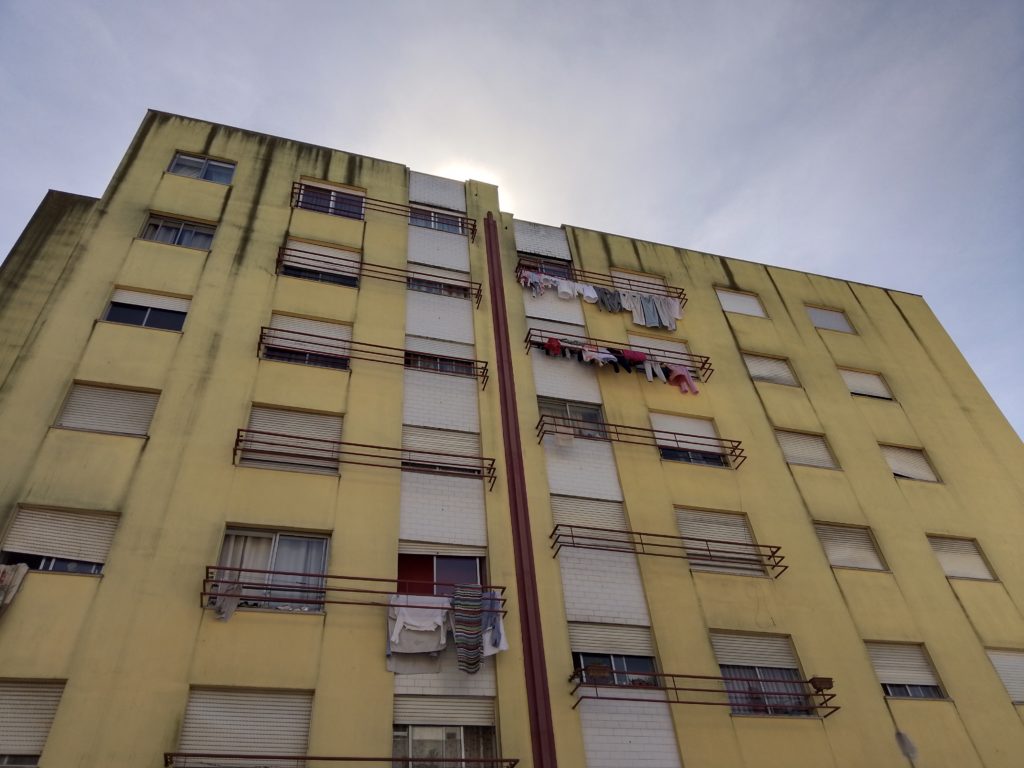 A new construction program began in October 2021 (pictured below) building additional low income affordable housing ranging from €50-250 per month, ranging from 2-6 bedroom units, with each apartment being allocated by the family's need, not rent price. A family of 4 could rent a double story apartment with 4 bedrooms for €50 per month, provided they meet the low income test (unemployment or pension payment of approx. €400 per month).
These developments are built with renewable energy facilities including solar in pre-existing public housing areas, alongside further development of sports facilities, playgrounds and community centres. A new office for the local tenants association has been built on site as part of this.
Lisbon City Council have also provided a budget of €4.7M for each suburb to repurpose existing vacant homes into low income long term rentals, with 70,000 homes vacant across Lisbon.
Nationally, additional measures to combat the crisis include bans on new short term rental licenses, removing the "Golden Visa" scheme and providing financial incentives (tax breaks) for landlords providing long term leases.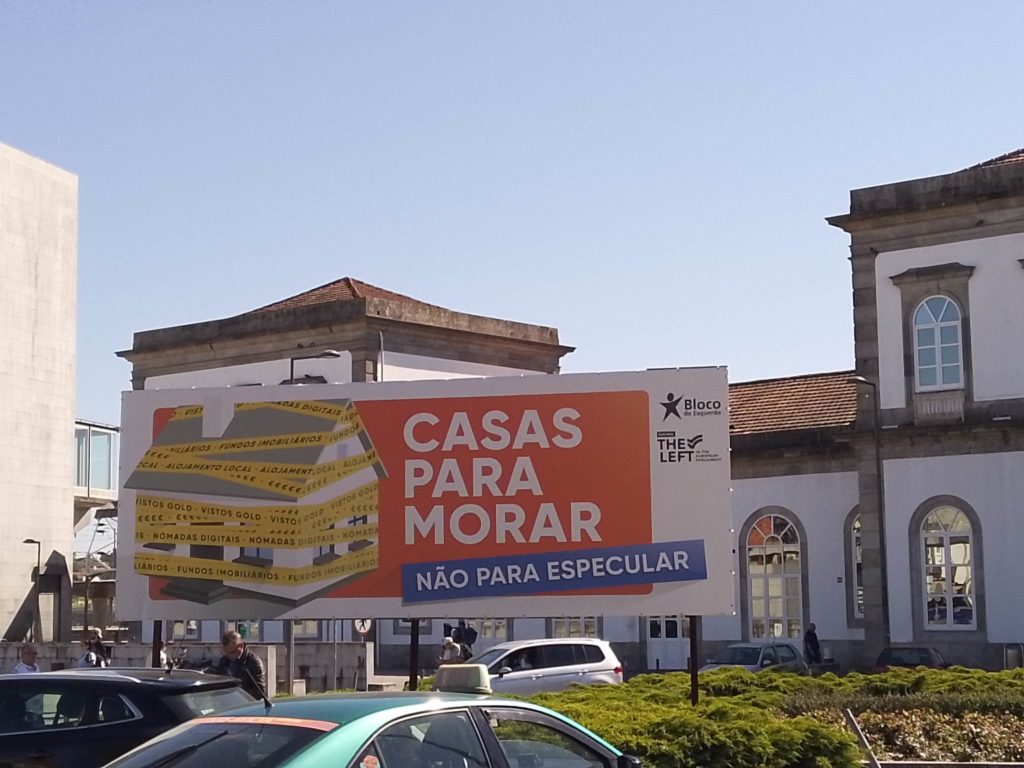 Nationally, the left including the PCP (Communist Party) raised mass rallies across Portugal in April 1st to demand further measures for public housing, and stating no further tax breaks should be legislated for landlords.

Pictured: "Houses for living, not for speculation" billboard outside a metro station in Lisbon
All of this comes from the context of the 2008 global financial crisis, wherein Portugal were provided bail-outs on the condition they would deregulate their markets to open up to foreign investment. This saw property investment of €5 B over a few years, however has led to one of the worst housing affordability crises in the EU.
Pictured: Boavista residents outside the Public Tenants Association of Bairro Da Boavista. Founded in 1981.
This office is located in the centre of 4 public housing blocks, across from the new football ground. A new office has been built in the same location, as part of the community centre.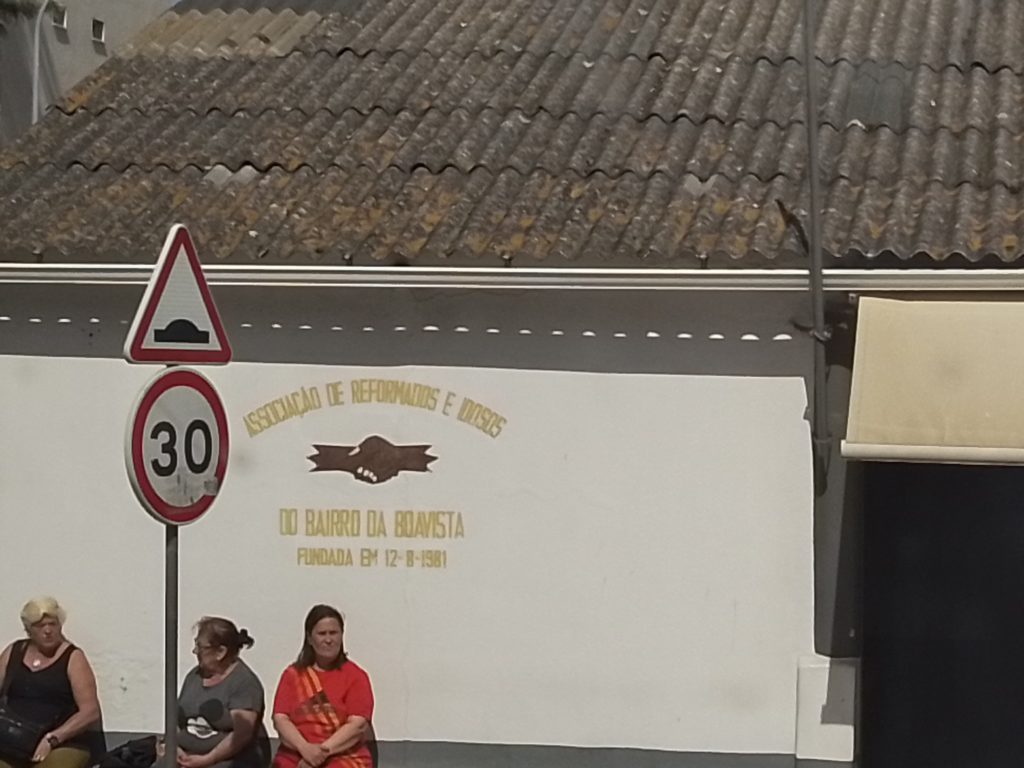 While Portugal remains one of the poorest countries in the EU, they have committed to a sizeable plan that centralises the needs of the local population for long term public housing.
While there are potential adjustments, it's a commendable achievement in correcting the crisis caused by deregulated private property investment.

In the Australian context, the thought of winding back the wheels of deregulated private property seems near impossible. However, Portugal is demonstrating a willingness to correct the crisis by putting the brakes on the private market and building public housing.
In the European context, this is but just one example of governments that truly prioritise housing as a human right, however their recovery from the crisis-causing real estate industry is something Australia can and needs to learn from.

Addendum:
Eirene self-funded their trip to the IUT World Conference. No RAHU funds were used.
For further information and resources contact [email protected]
More information on the International Union of Tenants: https://www.iut.nu/