Community occupies public housing estate slated for demolition.
FOR IMMEDIATE RELEASE: 8 July, 2023
RAHU would like to make a statement of unconditional support for the Save Barak Beacon campaign. Below is the unedited media statement released by the group.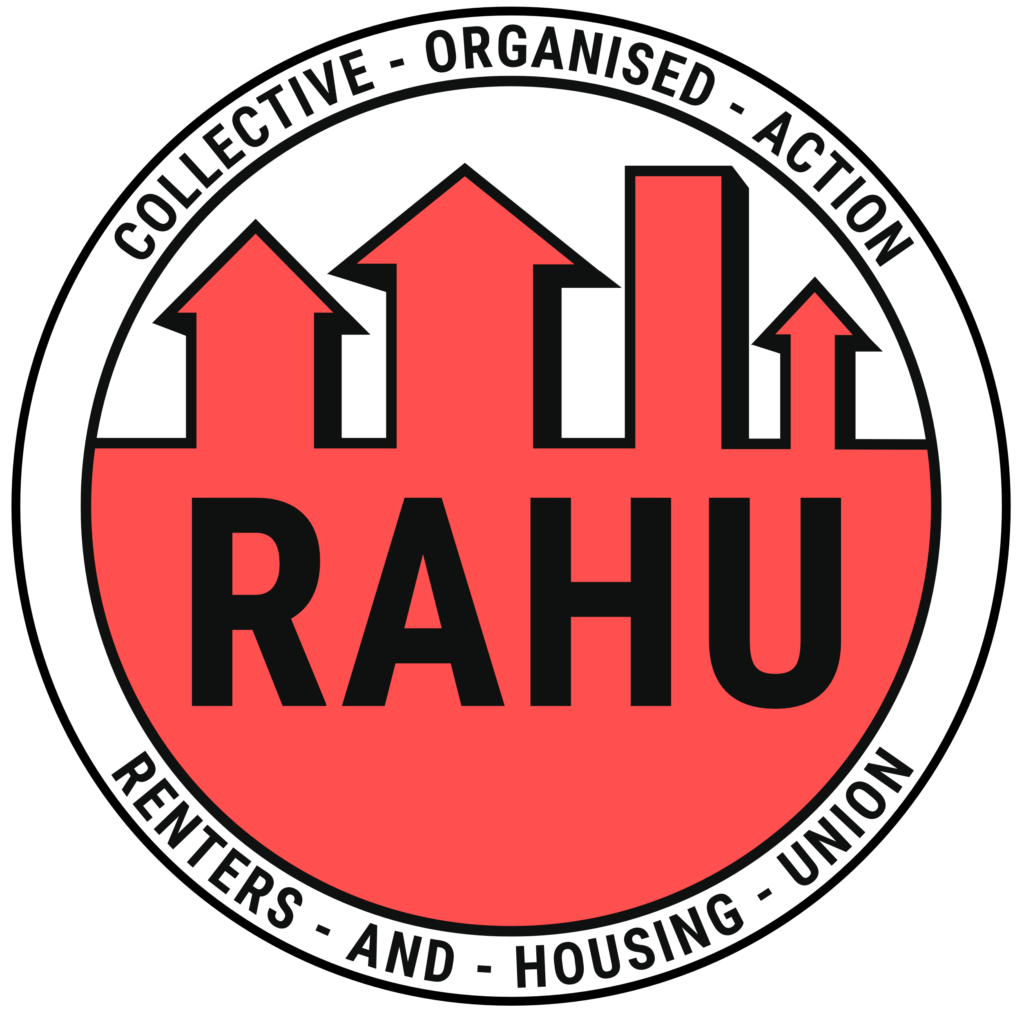 Activists have taken up residence in the disused homes of the Barak Beacon public housing estate in Port Melbourne. The estate is slated for demolition as part of the Victorian Government's multi-billion dollar 'Big Housing Build'.
The homes have sat empty since the Government issued the 89 households a notice to vacate by 31 March this year. Margaret Kelly, a 68-year-old retired teacher, is the sole remaining resident and is currently awaiting a decision from VCAT on whether she will be evicted.
The activists occupying the estate are protesting the demolition and Margaret's eviction. They intend to stay put until:
The Victorian State Government agrees to retain 100% genuine public housing at Barak Beacon, which is publicly owned and run.
Demolition works cease immediately and the Retain, Repair, Reinvest proposal is implemented.
Margaret Kelly retains her home on the estate and all other residents aren't forcibly displaced from their homes and communities for longer than 12 months.
The group will be holding a press conference at the estate announcing their asks, with people expected to show up to rally in support.
What: Press Conference on the Occupation of Barak Beacon Public Housing Estate
When: 11.30am, Saturday 8 July 2023
Where: 159 Beacon Rd, Port Melbourne (Corner of The Boulevard)

Speakers:
Public housing tenants and advocates
Samantha Ratnam, Leader of the Victorian Greens
J.R. Hewitt, RAHU Media and Communications Officer
Joseph Tafra, Australian Communist Party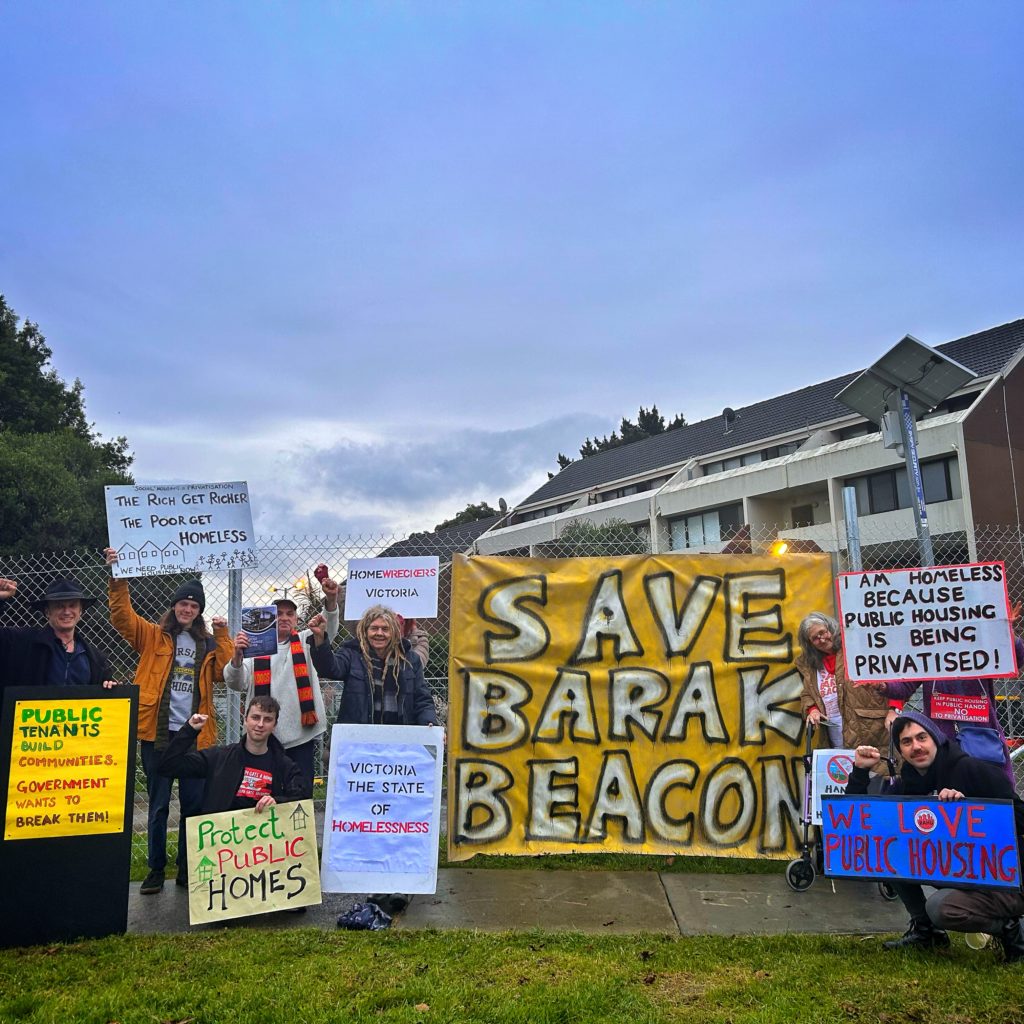 "I don't see myself as homeless because I believe that anywhere I place my hat I'm home, and fortunately, I have quite an awesome hat! Nevertheless, I've been without any permanent place to lay my hat for three years now after a series of long-term sharehouses were sold and we were evicted.
I'm now occupying Barak Beacon Estate in solidarity with Margaret Kelly, a resident who is being forcibly removed from her home of 25 years to make way for private developers.
I can't see why a nice empty public house on public land can't be used by a member of the public that needs it."
Greg Duffield,
One of the occupying activists
"Barak Beacon is a beautiful example of how good building design can foster community.
The Government is taking people from their homes to situations of total uncertainty. This is having a devastating impact on my neighbours' health and well-being.
Renovation is the least expensive, fastest way to get people back into their homes. I've repeatedly requested to meet with the Housing Minister to discuss this, and he has time and time again refused."
Margaret Kelly,
Barak Beacon resident
The Save Barak Beacon campaign was formed by community members to draw attention to the need to protect and invest in public housing. 
Media contact: [email protected] | [email protected]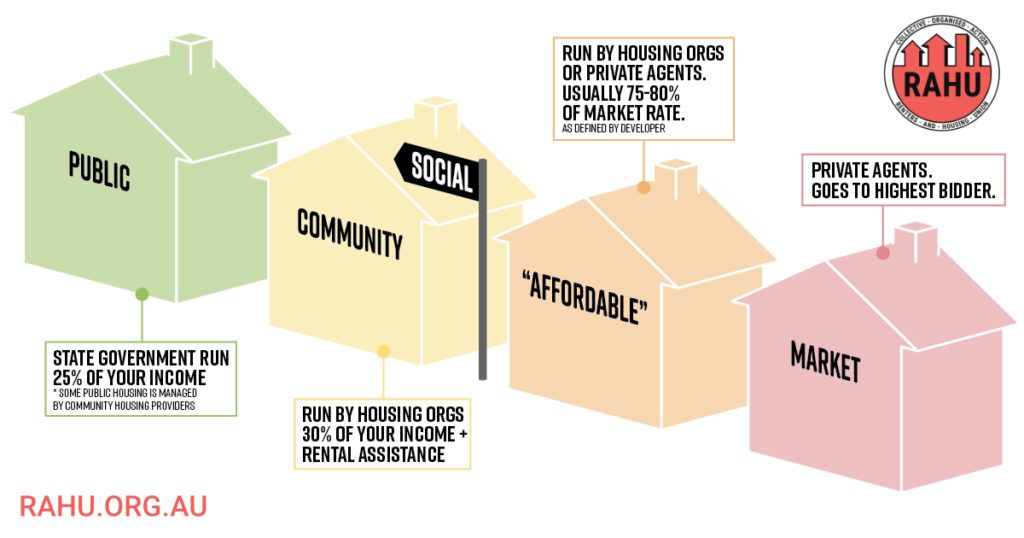 Market Housing: Privately owned, rents are set at the discretion of the landlord or their appointed real estate agent. Prices aren't regulated, each state has different rules.
Public Housing: Owned and run by state governments, often with long leases. Rent is capped at 25% of household income. Not influenced by market rates.
Social Housing: A term that encompasses both public and community housing.
Affordable Housing: Either: housing that is less than 30% of a household's income or a for-profit housing scheme masquerading as a public good, where rents are set at a percentage of market rate with strict eligibility criteria.
Community Housing: A government-funded housing scheme designed to be owned and run by not-for-profit groups. Rents are capped at 30% of income, on top of any Rent Assistance, and the schemes often have strict eligibility criteria.